Thursday 2nd of December 2021
Flight Simulator 2004, Flight Simulator X and X-Plane
Tupolev 204 VIP - EuroBusiness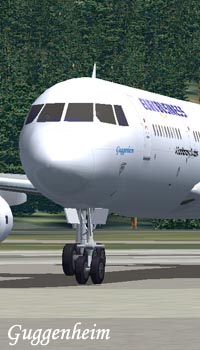 26 Operational
2 Operational - Event Spare
Rolls-Royce engines
5200 nm range
30 pax, 0 lbs cargo capacity
Development of the Tu-204 medium range airliner started in 1985, when it became clear that a replacement for the Tu-154 was needed by the early 1990s. From the beginning, the Tu-204 looked similar, both in design and size, to the Boeing B757. After the original release in 1997, the Tu-204-120 came out with the weak Russian engines replaced by Rolls-Royce RB-211s (the same as on the B757). The westernized version, also called the Bravia Tu-204 has been operational since 2000. Currently Tupolev is working on the smaller but longer range Tu-204-300 variant.
The EuroBusiness variant has a brand new VIP interior, designed and built by Driessen AIS Holland. The name of the concept became The Flying Orient Express. Rebuilding included an extended main fuel tank and a luxurious passenger cabin with less passangers but maximum comfort. Because of the reduction in equipment and cargo on board, the aircraft has a longer range than its Russian equivalent.
The VIP aeroplane is technically a Tu-204-120. The aircraft was made by Robert Versluys in Gmax.
General Information

Length
46.14 m
Wingspan
41.8 m
Height
13.9 m
Engine
RR RB211-535
Cruise Speed
460 kts
Service Ceiling
41,000 ft
Gross Weight
103 t
Capacity
30 pax | 0 lbs
Crew
3 pilots 6 hosts
Price
35M EUR
Manufacturer
TUPOLEV
Pictures
Airliners.net

Operating Information

OEW
129,000 lbs
MTOW
227,000 lbs
Fuel Capacity
15,199 gal
Fuel Weight
101,170 lbs
Long Range Altitude
FL370
Long Range Speed
444 kts
Max Speed
480 kts
Range (MLoad...MFuel)
5,200... 6,000
Engine Thrust
2 x 43100LB
Takeoff RWY Length (Min)
6,000 ft
Takeoff RWY Length (Max)
7,000 ft
Landing RWY Length
5,000 ft
V Rotate / Flaps
140kts / 15 deg
V Approach / Flaps
120kts / 25 deg
Max climb rate
3500 ft/min
Max descent rate
-3000 ft/min
You will be able to fly this aircraft in 5 promotions